CC Rose
Your Next Desire, Your wettest dream and everything between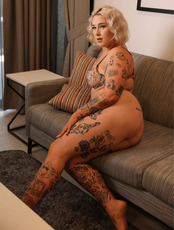 CC Rose in Mitchell
32 Grimwade Street, Mitchell ACT, Australia
Directions
CC Rose
Escort
I'm a lively and energetic individual, brimming with youthful enthusiasm! I'm eager to push boundaries and leave a lasting impression on you.
Wherever your desires may lead, I am prepared to accompany you on an exhilarating journey. I find great delight in venturing into the realm of the dark and alluring. Exploring the sensual aspects of BDSM is a particular passion of mine.
If you find yourself burdened by stress, overworked, or a sense of being underappreciated, I'm here, ready to shower you with the extra love and attention you crave.
Embracing the role of a dominant mistress in our playful scenarios is something I thoroughly enjoy. I possess confidence in administering restraint and engaging in impact play, utilizing tools such as whips, spanking implements, floggers, and paddles. Should you require discipline for your misbehavior, I will gladly administer appropriate punishment.
Catering to couples is an area of expertise for me, as I am dedicated to bringing pleasure and seizing every opportunity that arises.
I eagerly anticipate the chance to explore and satisfy your desires.
Last Seen 1 hour ago
Profile Updated 2 days ago
7940 Views
Meetings

with

Couples, Disabled, Elderly, Groups, Ladies, Men
Where

can we meet?

Escort Available, Our Establishment
Langtrees VIP Canberra
Profiles