Transsexual
What is a Transsexual?
A transsexual is an individual whose gender identity differs from their assigned sex at birth. They may undergo medical interventions, such as hormone therapy or gender-affirming surgeries, to align their physical appearance with their true gender. Transsexual individuals navigate their unique gender journey with the goal of living authentically and in alignment with their true identity.
Often called T-Girls, Trans, Trans-Girl or Transgender. It also covers crossdressers, Transvestites Pre and Post Op. My favourite term is "chick with a dick". To me, a transsexual is a pure woman born with a penis. I have always said in my next life I am coming back as a trans, as I find them wonderful open people that have all the attributes of a woman but can fuck hard like a man. Interestingly 95% of clients that see trans are straight men, they do not have bi tendencies, they just want to experience the ultimate. You need to understand post-op and pre-op plus passive and active to choose the best trans for the experience you are seeking. Most trans also enjoy couple bookings. As transexuals are first and foremost women it can be very hard to pick one. I had a trans-post-op work for me for 7 years before the story unfolded. Kinky Nora is still available on the Langtrees directory in Canberra and offers a wonderful experience if you are looking for one.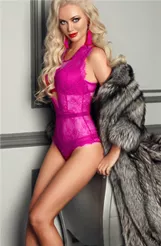 Receive 10 X More
Phone Calls